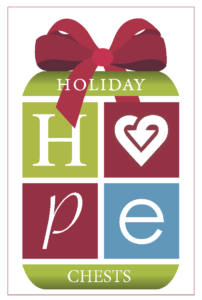 Each year our team pledges to donate gift boxes for the Volunteer Center of the Lehigh Valley that will be distributed to local children for the holidays.
This year, we would like to invite you (our clients and friends with whom we share this Lehigh Valley community) to participate by helping us create Holiday Hope Chests!
Read more about this program and contact us, or visit our Bethlehem office, if you are interested in participating. We will release more details and in weeks to come!