Our CEO dropped by the WDIY studio yesterday to discuss VNFA's partnership with the station during the upcoming fall membership drive.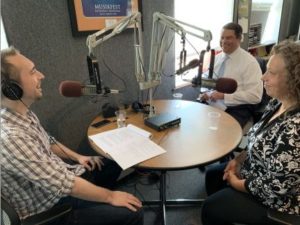 Our team will once again expand each donation in support of public radio to include funding for meals through Second Harvest Food Bank. Last year, VNFA's contribution on behalf of WDIY listeners provided 12,865 meals thanks to this unique partnership.
The recorded interview with Matt Petrozelli and Jessica Dokachev from Second Harvest will air during the pledge drive beginning on October 14.