Last week we saw major markets diverge for the first time this year. The Dow Jones Industrial Average notched out a +1.15% return while the S&P 500 Index (-1.55%) and the NASDAQ (-3.11%) each posted negative returns. This divergence of returns is emblematic of the market and economy themselves with economists calling a pending recession while real data – jobs, bank balance sheets, Earnings Per Share (EPS) releases and consumer health – remains healthy if not growing in strength.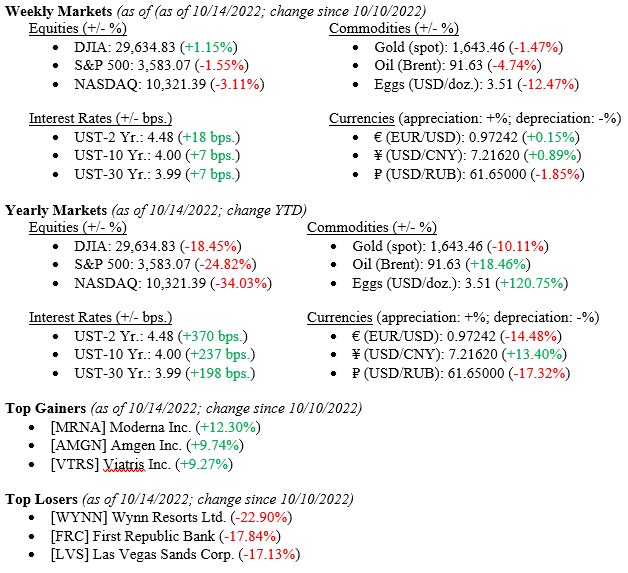 Global Economy
U.S. economists are beginning to increasingly predict a recession within the next 12 months. On average, economists put the probability of a coming recession at 63%, up from 49% in July. This is the first time since July 2020 that the survey has yielded a result above 50%. Additionally, the survey suggests that GDP (Gross Domestic Product) will contract at
-0.2% on an annual basis during Q1 2023 and -0.1% in Q2 2023. These predictions come as doubts heighten over the Fed's ability to tame inflation without inducing increased unemployment. Two-thirds of those surveyed believe the Federal Reserve will pivot in either Q4 2023 or Q1 2024.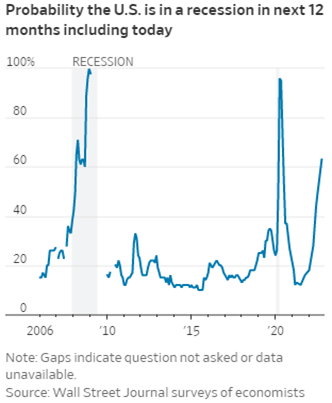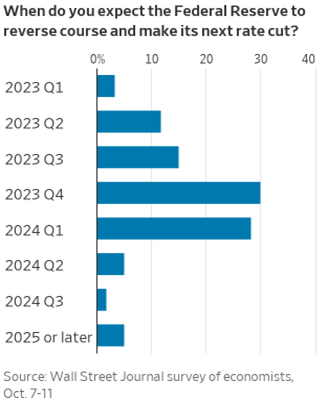 European Union leaders are meeting on October 20 and 21 to discuss potential implementation options for a cap on gas prices. After Russia's invasion of Ukraine, the Kremlin vastly reduced gas exports to Europe as retaliation for the economic sanctions the country received. Energy in the EU is becoming prohibitively expensive, raising concerns for a rough winter over the next few months. The annual inflation rate for energy is currently standing at 37.5%, with electricity at 35.7%, gas at 62.5%, and liquid fuels at 78.9%.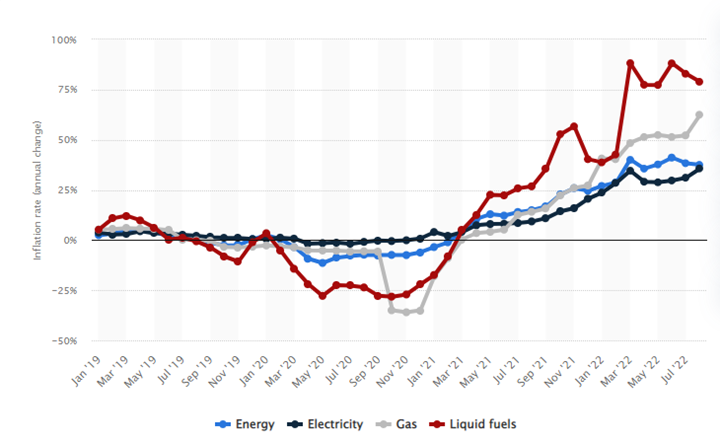 What to Watch
Monday, October 17th
4:30PM: US Retail Gas Price (Prior: $4.034/gal.)
Wednesday, October 19th
8:30AM: US Housing Starts (Prior: 1.575M)
8:30AM: US Housing Starts MoM (Prior: 12.18%)
10:00AM: US Job Openings, Total Nonfarm (Prior: 10.05M)
Thursday, October 20th
10:00AM: 30-Year Mortgage Rate (Prior: 6.92%)
10:00AM: US Existing Home Sales (Prior: 4.80M)
10:00AM: US Existing Home Sales MoM (Prior: -0.41%)
While calls for a recession mount mostly on economist's note pads and TV prognosticator's teleprompters, the underlying fundamentals of the U.S. economy remain solid as we stated above. If we get a recession, the economy starts with a real safety net that did not exist in the 2008-09 recession, thereby guaranteeing said recession is neither deep nor lengthy. Opportunities mount in fixed income (now offering yields north of 4.00%) and equities (now trading ~19x forward EPS & yields ~2.00% on the S&P 500 Index) offering investors good entry points for continued long-term wealth creation.