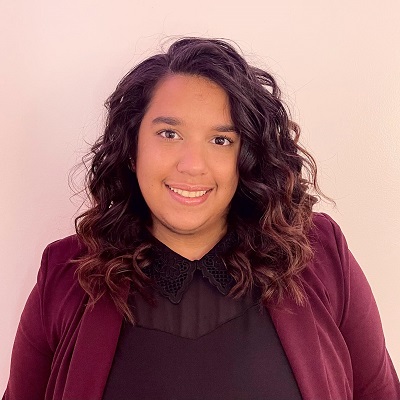 Valley National Financial Advisors (VNFA) has hired Fatima Alba to the newly created position of Marketing & Communications Coordinator. Fatima is a Penn State Lehigh Valley Alumna, where she graduated with a bachelor's degree in Corporate Communication. Fatima is also the proud recipient of the 2020 Penn State Heart of the Lion Award.
Fatima will work directly with the Chief Marketing Officer (CMO) to coordinate, execute, and monitor marketing and communication efforts. "Fatima is ideally suited to take on this new job, and a welcome addition to the team," said Judianne Harris, CMO. "I believe she will be able to make an immediate impact by simply lending a fresh perspective to our internal and external communication and branding strategies."
Originally from New York City, Fatima has lived in the Lehigh Valley for more than 10 years. Outside her professional work, Fatima hikes and loves to spend quality time with her family. Fatima will work on a full-time hybrid schedule based in the firm's Bethlehem headquarters and she can be reached at 610-868-9000 ext. 115 or falba@valleynationalgroup.com.