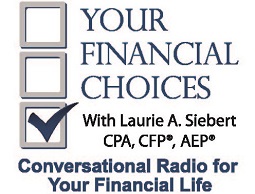 This month, VNFA marks nine years of "Your Financial Choices" on WDIY. The first broadcast of the radio program hosted by our own Laurie Siebert on 88.1 FM was September 30, 2009.
As an underwriter of WDIY, Valley National is pleased to continue to support public radio and contribute to the education and enrichment of our Lehigh Valley community.
Thank you to Laurie for coming to us live every Wednesday evening

(6-7PM) with fresh insights and conversation. Thank you to all the staff and volunteers at WDIY who produce and promote the show. And, of course, thank you to all the radio and online listeners, and podcast subscribers!
Visit www.theweeklycommentary.com for more posts in this category. DISCLOSURES