Service Team Promotions
We are pleased to announce the promotions of Stefany Allen to Senior Administrative Assistant, and of Donna Young to Vice President, Client Service.
Stefany has been part of the VNFA team since February 2018, helping clients as Administrative Assistant to Founder & Chairman, Tom Riddle.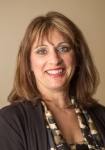 Donna has been at the firm since 1989. She has worked alongside Tom and many of his clients as one of VNFA's first employees. In addition to her role as service representative, Donna is Head of Clients Services and Designated Principal.
Both Donna and Stefany will continue to serve Tom's clients as part of their day-to-day responsibilities. Stefany will also support other advisor and clients, and Donna will be providing leadership and training for VNFA service team members.